Could Have Sworn I Had Me A Dream Like This Before
thursday treat: IEMZA makes art arresting. it's not just squibbles and scrawlings you see but urban decay immortalized on broken bathroom tiles. you can't get any more spot on than that, man. and you thought it was just some french bloke trynna make it as a graffiti artist. nah uh! this dude is da shiiiiiiiteeeeeeee!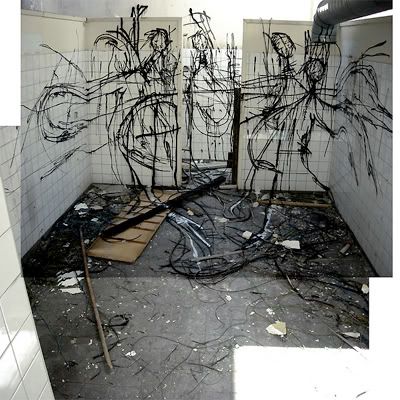 i ever told you i dig Snowden's Like Bullets? i think i did.