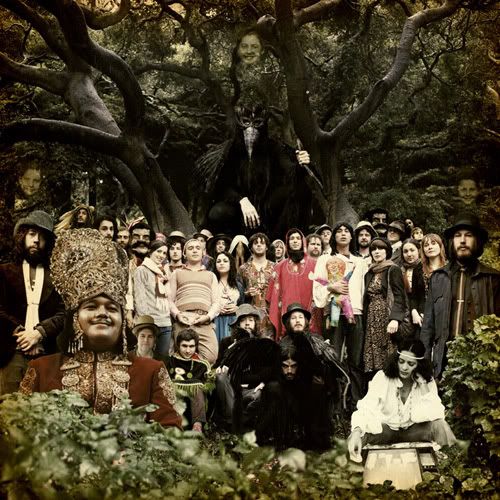 A photo of my would-be wedding ceremony
(haha nah it's just the cover of Cripple Crow)

would you believe that i was trying to find the Au on friendster in the hopes that he'll be link to the Tofu... i'm pathetic like that. it's like the Boomin' Granny obsession all over again. only to discover that the dude wasn't "connected" in that way. i'm bored and i've got killer cramps so yes i'm trying to recall a bunch of URLs as i'm typing. i got a birthday reminder in my inbox and i saw my old childhood friend posing with her boyfriend and not for the 1st time i think to myself "you could have done yourself a favour, girl. what would your momma say?" i am mean, yes but really... i met the guy before and he is so mega unfriendly. they look like they gon get married to each other and live in a condo or someshit like that. lead seemingly perfect lives -she with her California fitness (or pilates or tantric yoga etc.) membership and him with his NewUrbanMale persona. i'd still show up for the wedding though. not that my fanciful dreamed-up ideal wedding is going to be any better. recently, i got into this whole Devendra Banhart folkie thing when i flipped through Vogue and came across the GLASTONBURY FESTIVAL FASHION SPREAD. i want my wedding to be like that (without the downpour of course). folky, bare feet and loads and loads of youknowwhat for berkat. and then New Order's Run Wild will play in the background. ok i'm so on a roll here. and then our kids will have a story similar to The Glass Castle. the difference is the father is the frustrated artist and and the mother is the brilliant abuser. stupid cramps not letting up.